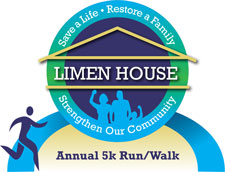 Save a Life. Restore a Family.
Strengthen Our Community.
May 14, 2014 – Wednesday
Wilmington, DE
Tired of the devastation addiction brings to individuals, families and our community? Frustrated because so many need care but can't afford it? Not sure how to tackle addiction on your own? Helping others receive affordable care so that they can recover from addiction is possible when we do it together! There are many ways to join others in the fight against addiction. One way is to join us for the Limen House 5k as we run and walk to raise money so that recovery is available now and affordable for the men and women in our community who need it!  5-7 days in detox, or 28-30 days in a treatment center is often not enough time for someone to recover from addiction. Limen House provides customized, holistic, transitional living and care, at no cost, to men and women, so that they can return to their families and communities well-equipped for long-term sobriety and purposeful living. The Limen House mission could not advance without your support. Learn more about the Limen House program at http://www.limenhouse.org/program.html
Race Time
5:30pm- Registration opens
6:30pm- Race start
Entry Info
Register online – click here (Online registration closes the Monday before the race at noon)
Register by mail – universal entry form (Limen House 5k, c/o Races2Run, PO Box 24, Montchanin, DE 19710). Make checks payable to Limen House.
Register at Delaware Running Company – cash only by the Monday before the race at noon. Located in Greenville Crossing.
Entry fee- $20 pre-registration (until the Monday before the race at Noon) / $25 day of event
For sponsorship opportunities, contact Kristen Sheehan 609-4147-8374 or kristenannesheehan@gmail.com
Location
Rockford Park
19th & Tower Dr.
Wilmington, DE 19806
Benefits
Men and women in recovery, their families and the local community, through the Limen House mission.
Dynamic Remodeling and Repair
Sponsors
Corporate Service Company


Horizon Services
J-Lukes Catering
Bernie's Original Italian Water Ice
Wawa
Pettinaro Residential

DSM Companies
Living Joy
D.L. Furness Contracting, Inc.
Dynamic Remodel and Repair
Father Martin's Ashley
Delaware Council on Gambling Problems
Mental Health Association of Delaware
Attack Addiction Foundation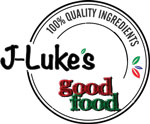 Horizon House
Connections
Heroes in Recovery
Cari Flowers Design
Java Puppy
WJBR
ShopRite/Kenny Family Foundation
Course
USATF certified 5k course from Rockford Park to Greenville and back to Rockford Park
NOTICE: no baby strollers are allowed in the run portion of this event. You may WALK with strollers. No dogs allowed due to insurance liability.
Amenities
-Tee shirts to registered participants
-Post race refreshments in the park
-Roast pork sandwiches from J-Lukes
-Water ice from Bernie's Water Pizza and Water Ice and fresh fruit
Awards
-Awards for top male/female
-Awards for top 3 male/female in 10 year age groups 13 & under through 70 & over
-Awards to top 3 male/female walkers
Timing
NOVA Timing Systems will chip time using the MYLAPS BibTag Timing System
Results
Click HERE for race results. They will be posted online during the race and complete results will be posted once the race is complete.
Photos
Click HERE for race photos. They will be posted online later after the race.
Contact
For more information, contact Kristen Sheehan at 609-417-8374 or kristenannesheehan@gmail.com or contact barb@races2run.com